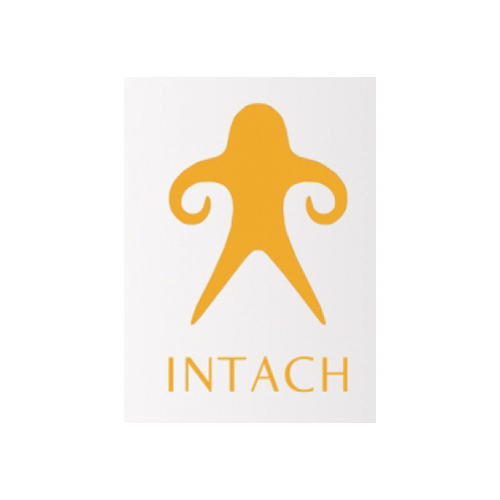 INDIAN NATIONAL TRUST FOR ART AND CULTURAL HERITAGE (INTACH)
The Indian National Trust for Art and Cultural Heritage (INTACH) was founded in 1984 in New Delhi with the vision to spearhead heritage awareness and conservation in India. Today INTACH is recognized as one of the world's largest heritage organizations, with over 190 Chapters across the Country. In the past 31 years INTACH has pioneered the conservation and preservation of not just our natural and built heritage but intangible heritage as well. Headquartered in New Delhi, it operates through various divisions such as Architectural Heritage, Natural Heritage, Material Heritage, Intangible Cultural Heritage, Heritage Education and Communication Services (HECS), Crafts and Community Cell, Chapters, INTACH Heritage Academy, Heritage Tourism, Listing Cell and Library, Archives and Documentation Centre.
Its Natural Heritage Division's (NHD) unique niche is the interest of nature and culture. Nature is the well spring on culture and if nature thrives so will the culture. NHD advocates the sustainable use and conservation of natural resources, undertakes projects on eco-restoration and creation of environment assets. Its focus areas include Lake and Wetland Conservation, Rivers & Water Issues, Sustainable Agriculture, Unconventional Wastewater Treatment, Conserving Landscapes, Geo-heritage, Biodiversity & Habitats, Environmental Planning, and Restoration of Historic Landscape.
Rivers are not merely flowing water channels. In India, more than anywhere else, rivers are personified as mother deities in view of their nurturing character. The River Ganga has been recognized as being completely intertwined with the religious and cultural tradition of India and thus is not only a lifegiving water artery but also nourishes and renews India's cultural and religious traditions. The river is thus a rich cultural stream embedded in the very soul of India. The Ganga is a river with an aura radiating myth, religion, culture on a civilizational scale. Ganga occupies a lonely niche, imbued as it is with an unequalled sacred aura. Building up a narrative which magnifies the sacred and mystical aura of the river is perhaps fundamental to the idea of India.
Ganga Cultural Documentation Project
With cities turning their backs on rivers, river traffic decline and the twin issues of pollution and anemic flow have negatively affected the cultural sites and activities along the river banks. Kumbh festivals or Ganga Dussehra are well known iconic events. However, many unexplored and hidden facets are routinely ignored and thus fading from public memory. A knowledge of the sublime aspects of the river can influence public attitudes and strengthen the civilizational aura of the Ganga. Thus for eg. the fact that the twin Bhagirathi Peaks overlook the Gangotri Glacier and Gaumukh bear testimony to the ancient legend of the River's origins. Presently, there is no single document which carries a cultural narrative of the river and thus there is need to develop an adequate appreciation of the river as a cultural stream with an annual calendar of events and rituals. It is thus that NMCG has entrusted to Indian National Trust for Art and Cultural Heritage [INTACH] a project to document several aspects of the Ganga which are generally overlooked by hard core domain expertise, all the way from Gaumukh to Ganga Sagar. The aspects of cultural life along the river may be categorized under intangible cultural heritage and architectural heritage. Inter alia many aspects of natural heritage are also being recorded. Standardized formats have been prepared to record the surveys. The area to be documented is a corridor 5 km. wide on either side of the main stem of the river. The 2525 km course of the Ganga River passes through 48 districts. So far district-wise reports have been prepared for the 4 Uttarakhand Districts as well as for Allahabad, Varanasi, Mirzapur, Patna. Field work and research is underway for several districts. Under Architectural Heritage are being covered aspects like ghats, temples, forts, colonial architecture, civic buildings of significance. Thus, in Varanasi 1000 structures have been recorded, in Allahabad 300, in Mirzapur 230 and in Patna over 400. Many of these are directly on the river bank and should be incorporated sensitively into the river bank fabric to retain the historicity of those settlements. Much of the old architecture faces the river as the river was the traffic lifeline earlier. The rich documentation of heritage architecture would result in a far greater river related tourism and economic opportunities along the river banks.
Under Intangible Cultural Heritage arts, crafts, music traditions, dress, culinary preparations, ornamentations, poetry, songs, rituals, fairs/festivals are being documented. Audio-video recordings of interviews and events are being carried out. The Natural Heritage formats cover themes like river islands, floodplain lakes, sacred trees, boats, riparian vegetation, cropping pattern, tributary confluences. The deliverables consist of District-wise reports, large scale maps in GIS format showing locations of major and minor significance, calendar-wise and location-wise religio-cultural events. Further, a film on Kumbh Mela of January, 2019 has been prepared as well as a scholarly research on the Kumbh Mela. A cultural/historical bibliography with 300 references has been prepared. Towards the end an AV Documentary, and a coffee table book are to be readied.