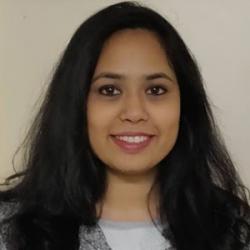 Shivani Saxena
Environment Planner, NMCG
shivanisaxena@nmcg.nic.in
Shivani is currently involved with National Mission for Clean Ganga's Urban Planning for River management division, strategizing on pollution abatement and adaptation initiatives for Ganga cities through long term restructuring and mainstreaming. She has more than seven years of experience in integrated water management and river centric-urban planning, taking forward the transformative opportunities for River Cities, providing technical assistance to stakeholders, facilitating policy dialogues, collaborations and raising environmental awareness. She has been an active contributor to strategically important efforts such as the Urban River Management Plans and Urban Wetlands management toolkit.
Prior to joining National Mission for Clean Ganga, she was a Young Professional at National Water Mission, Ministry of Jal Shakti, leading national and state-level initiatives aimed at accelerating climate change adaptation and achieving India's climate change targets through water sector. She has contributed to several initiatives and committees of the Government of India, including the Indo-European Water partnership (Delegation of the European Union), India's Intended Nationally Determined Contributions for Water Sector (Ministry of Environment, Forest and Climate Change), and India's State action plans for Climate Change.
Shivani holds a Master of Urban Planning degree in Environmental Planning from CEPT University in Ahmedabad, and Bachelor of Architecture from Jamia Millia Islamia in Delhi.